In The Last Monday Garfield is locked out of his house and needs your help to get back in. After finding the keys and trying to open the garage door, you finally make it in. Turns out he had a different plan for you all along, and starts you on a secret mission.
It's a pretty surreal horror game, right from the start the only thing around is the house. The slight VHS effect, bright colors, calm music, and seemingly endless landscape created a strange but intriguing atmosphere.
The Last Monday Surreal Horror Game Aesthetic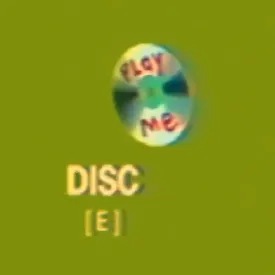 The scares were well done too. The basement has spooky vibes, and the escape was really tense. Jon breaks into the basement after you get into his safe, and the only place to hide is a cabinet.
Then you have to make a mad dash for the stairs to lock him out. Upstairs are a few more puzzles, none of them were overly difficult.
The Last Monday is still a beta demo, but it's off to a great start! I really hope we get to see more of this game. I'm not sure what other direction it could possibly go, but I'm interested in seeing it! There was a "Play Me" disc you found outside too, but it didn't end up getting used, I wonder what that could be for too.
The screen resolution is really my only complaint, it's a bit narrow but I still kind of liked it for the retro feel. Besides that, The Last Monday is a great short horror game with a surreal and unsettling atmosphere.
The Last Monday gameplay video