My Strange Attic is a short indie horror game where you've barricaded yourself in your attic in fears of the Ayy Lmao's. They already managed to sneak in and wreak havoc though! Despite your many no aliens allowed signs scattered around.
It's a small, but polished horror game with a good mixture of weirdness. Try to interact with things differently to get different endings. Though in the actual attic itself, there's really no straightforward gameplay or ending. It's a bunch of one-off mini endings which is a good variety for a horror game of this size.
My Strange Attic All Endings Explained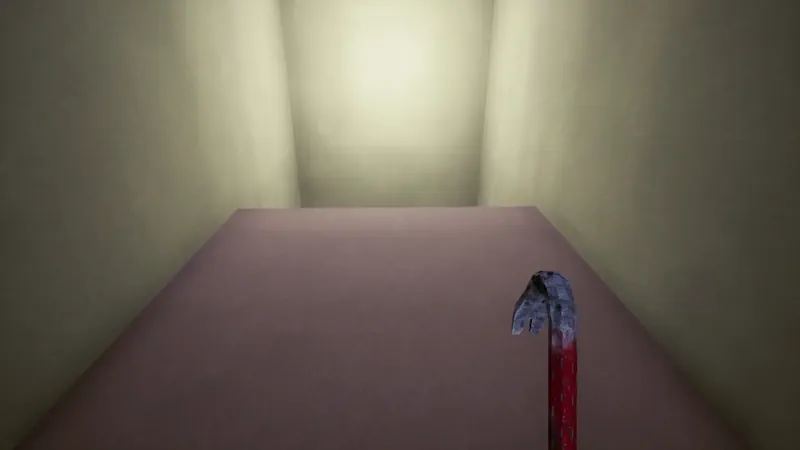 There's five (really four) different endings to My Strange Attic. One of them might just not be detailed yet, or is still undiscovered. Anyway, you're most likely to get Ending 1 – That's who lives here first. That's what happens when you jump down the hatch and just wait around for a bit. You'll see what happens pretty quickly.
You can get Ending 2 – Too much coffee… I think by well, drinking coffee. There's three cups around the room. One behind the fridge, one on the shelf to the right of the PC desk, and another on the self to the right of where you start. Drinking too much caffeine gives you a more hallucinogenic alien closeup experience. Ending 3 – What if it was an important call? is the easiest. All you need to do is ignore the phone when it rings.
So far, nobody has discovered Ending 4. It either doesn't exist, or it's the ending you get when you answer the blue phone in the backrooms like place down the ladder. I'm pretty sure that's it. The trickiest ending is Ending 5 – Sorry, you shouldn't know what's there… When you're in the 4 way backrooms place, go to the right where the blue phone is and pick the crowbar off the ground. Don't answer the phone or the game will reset you.
Then go back to main room and go to the north room (now right). Just before you get to the end where the drop off is, the game anticlimactically cuts you off from seeing the greatest secret ever apparently.
Final Thoughts
Most of the time, I don't like alien invasion games. A lot of times there's no new ideas with alien invasion games and movies, Especially in indie horror games. My Strange Attic was something different though. There's many endings, and a good attention to details. I'm still wondering what was going on in this game too, with the phone calls and mini backrooms.
Watch the featured gameplay video!