After a strong submarine earthquake, Sinking Iron sends you off to the bottom of the sea to investigate. In this FNAF and Iron Lung inspired indie horror game, you must repair your sub and ward off the creatures below to survive.
Once inside the sub, the captain suddenly loses control of the chains dropping you down. Now in a free fall, the sub gets attacked by a Lovecraftian monster lurking below. Basically, you have to keep repairing dents and leaks while the sea monster smashes up the ship. All the way to the bottom, then back up to the top.
Fans familiar with the gameplay in FNAF and Iron Lung will probably recognize the similar design. Where you have to flash the monster in the windows, and survive in a sinking ship down in the mysterious seas. It can be pretty difficult to keep up with at first. You use your hammer and welding gun to hold off the seemingly endless battery. Leaks will fill up your ship until fixed. There's a good bit of ways to lose, all horrifying.
Beating hard mode will unlock the extended ending, which is definitely worth shooting for. Though hard mode can be really unforgiving, and unfair even. I lost twice keeping up a really strong pace. The extended ending is where the Lovecraftian theme really comes out. The colored tools were a nice touch too, though only cosmetic. Would've been nice if the gold tools had a bit of a speed boost.
Sinking Iron Final Thoughts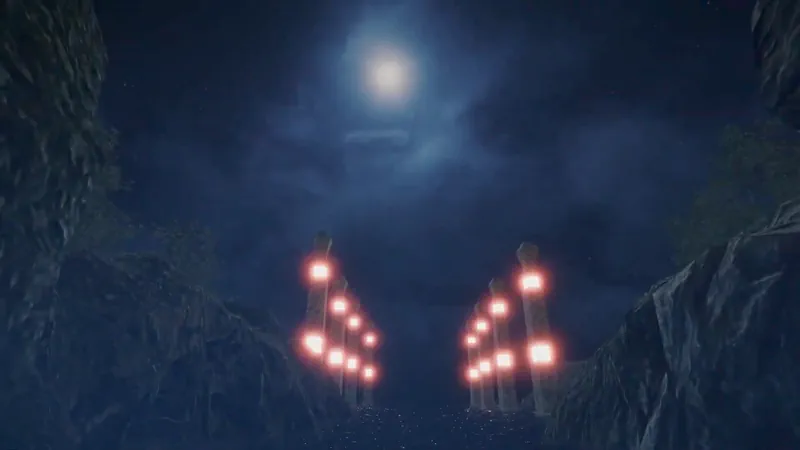 The intro, ending, graphics and cut scenes of Sinking Iron were also perfectly done and had a crisp cinematic look. One of my favorite details in these indie horror games are the skies and effort put into effects. Looking up to the night sky full of stars and the moon glowing was mind blowing. The water details are some of the best I've ever seen. There's no doubt Sinking Iron is one of the best indie horror games of 2023, I'd give it a 10/10 – must try.
Watch the featured gameplay video!